Derby Festival Fashion 2017: The Derby Festival at Epsom Racecourse is the ideal place to don your glad rags so don't be afraid to wear something a little dramatic and aim for luxurious fabrics and finishes.
The question is do you go vintage or contemporary?
Vintage Inspired
'Greenery' has been named THE colour of the year by Pantone and will add a little 'on trend' twist to the retro look. Louise Rose Couture offers made to order dresses including this '50s inspired sage green and pink floral dress. Price £145 available from Etsy.
The kitten heel has purred its way back in to fashionistas' hearts this season plus the low heel is purrfect for a glamorous day at the races and has always been a favourite for the retro look. Benjamin Adam's Calty mid heel peep toe shoes in soft pink blush are available via House of Fraser. Price £90.
Another style that works well with the '50s dress is the wedge, so you can also match with the Dune wedge sandal below (under the Contemporary section).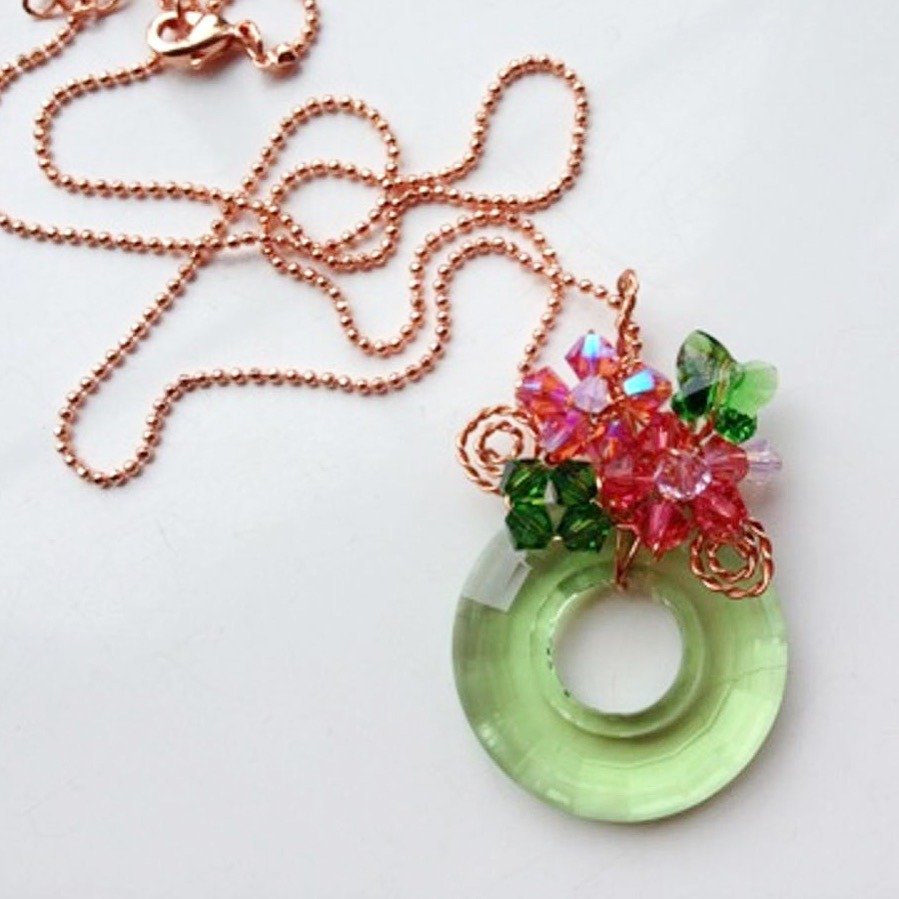 Accessorise with this cute peridot pendant necklace adorned with dark pink flowers and on a rose gold plated chain. From Pastel Gems in Etsy. Price £35.
Contemporary Style
Not only it the wide-legged culotte on trend, but in a jumpsuit style it gives a clean cut and tailored silhouette. Coast's Maisie culotte jumpsuit features a blush pink lining peeping out from under a white diaphanous ribbed textured overlay. Complete with side pockets to keep your betting tickets close at hand. Price £129.
For the Queen's Stand, a hat or substantial fascinator is compulsory and most ladies enjoy the opportunity to wear a properly eye-catching creation. Although a hat is not compulsory for the Grandstand enclosure (which includes the Duchess Stand) you are officially required to dress up for the event and a hat will top off your outfit nicely!
Milliner brand Ostentatia's vintage style percher will complement both outfits with its simple but striking style. In lilac pink. Available through Etsy for £80.
Hopefully the weather in June should be warm so no jacket needed, however a pashmina is always handy for the cooler periods and light to carry around. Add a touch of edginess to the classic pashmina with a sparkling crystal tattoo heartbeat design embellishment. Price £198 in peony pink from Cashmere Rebel.