The Qatar Goodwood Festival aka 'Glorious Goodwood 2018' (31st July–4th August) is THE garden party of all the racing festivals.
Famous for the relaxed linen suit and Panama hat, this isn't actually compulsory attire (although we can all agree it does paint a glorious picture). In the Richmond Enclosure compulsory dress code for gentlemen is a jacket and tie or cravat.
For the second year, New & Lingwood is the official style partner for the Qatar Goodwood Festival. They are also one of our five men's fashion designers to follow (https://www.eclipsemagazine.co.uk/designer-guide-ss18-five-to-follow-stylish-mens-fashion/)…
The style of their Edmondton Herringbone cream linen jacket evokes the luxurious style of the gentlemen travellers in the 1920's and 30's era. This two large bellow pockets are perfect for keeping all your betting slips handy. Price £595.
Matching waistcoat has five fastening buttons with a sixth for sartorial show, four jetted pockets and a satin back Price £295.
Matching trousers are in the '20s and '30s style with elegant loose fit with a four-pleated front and a two-inch turn up. Price £350.
(Model wears shirt and polka dot silk tie by Emma Willis, shoes by Crockett & Jones and glasses by Cubitts.)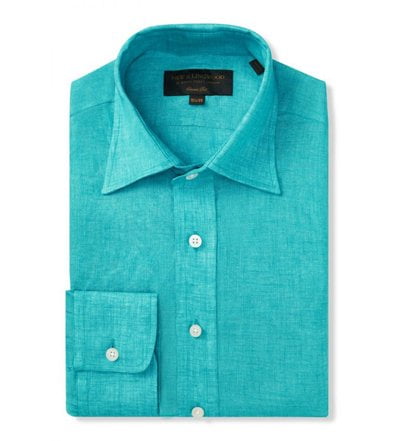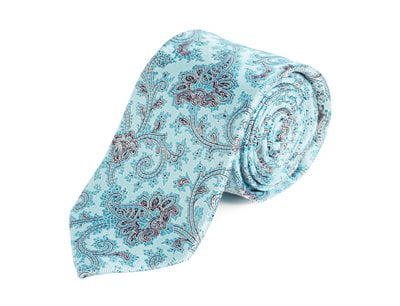 Linen suits still look dapper with an open shirt but if you are attending the Richmond Enclosure, a tie or a cravat is a must. Give a nod to the garden party scene with Simon Carter's Vine Aqua silk tie in a paisley inspired floral print. Price £50.
Simon Carter is also featured in our five men's fashion designers to follow article.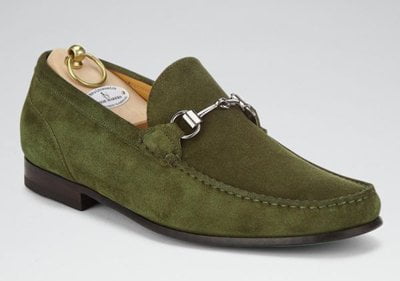 The simple style of the loafer works well with the linen suit. In olive suede, the Snaffle loafer from New & Lingwood may portray a soft muted look but it sure gives a colourful kick with its contrasting bright green sole. Price £295.
For the gentleman who isn't afraid to step our in bright colours, this loafer is also available in orange, lilac and fuchsia.
There is one creepy-crawly you won't mind being on your jacket and that is Deakin & Francis's Caterpillar lapel pin. Made in sterling silver and bright green enamel with sapphire set eyes. Price £135.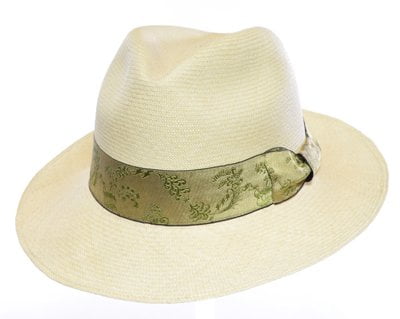 Top it all with the iconic Panama hat. The fine straw of the Hampton Panama hat from Panamas.co.uk is tightly hand-woven in the llano (herringbone) weave making it more flexible and easier to roll up. Hand-woven by skilled fair trade workers in Ecuador (home of the Panama hat) whilst the bespoke jacquard silk band is created in Devon. Price £195.